How To Block And Log What Your Kids Look At On The Internet
If you have ever wondered how you can keep your kids safe on the Internet by blocking and monitoring what your kids look I have a easy solution for you!
There are many different companies out there that offer this type of service, however most want you to pay for their service or product. There are also a few solutions that are as good if not better that are free. I will tell you how to easily set up a free security/filtering utility called K9 Web Protection. K9 Web Protection is free for home users and will protect the computer that it is installed on. K9 Web Protection can block any type of inappropriate content from the Internet. It will even protect your computer from viruses, spyware and website phising. It also gives you the ability to view any web page that your child has visited.
K9 Web Protection will run on Windows XP, Windows Vista, Windows 2000 or Mac OS. Let's get started by downloading and installing K9 Web Protection. K9 Web Protection can be downloaded from here. You will need to enter your information in order to obtain your licence key. You will then receive a email with the link to download the software as well as your licence key. Click on the link and then select if you want to download K9 Web Protection for Windows or for Mac. Once it is done downloading you will need to install it by double clicking on the k9-webprotection.exe file. Click run and then click the next button. Accept the licence agreement by clicking I agree. Click next twice more and then enter the licence code that was sent to you in the email. Click next. You will then be prompted to enter a password, this password will be used to configure the K9 Web Protection software as well as viewing the logs of what web sites you child looks at, you should make it a password that is easy for you to remember but difficult for your kids to guess. You will then need to click next and then install. Once completed click next and then finish. You will now need to restart your computer.
You should now see a shortcut on your desktop called Blue Coat K9 Web Protection Admin, double click on it. This will open a web browser so that you can configure the K9 Web Protection suite. Click on setup to get started, you will then be asked for the admin password that you created when you installed the program.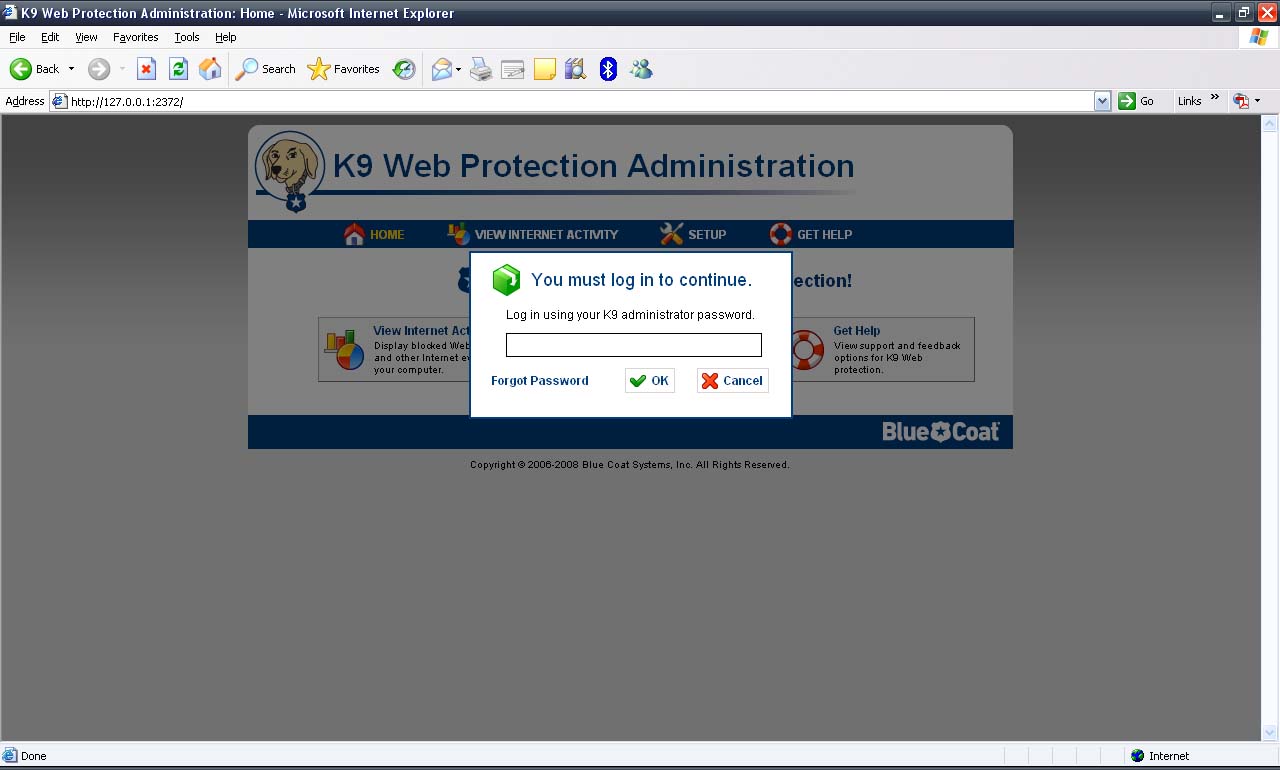 You will now see that you can block content by category, each category will show you what is blocked. You can also set up time restrictions and allow web site exceptions if something is being blocked that shouldn't be.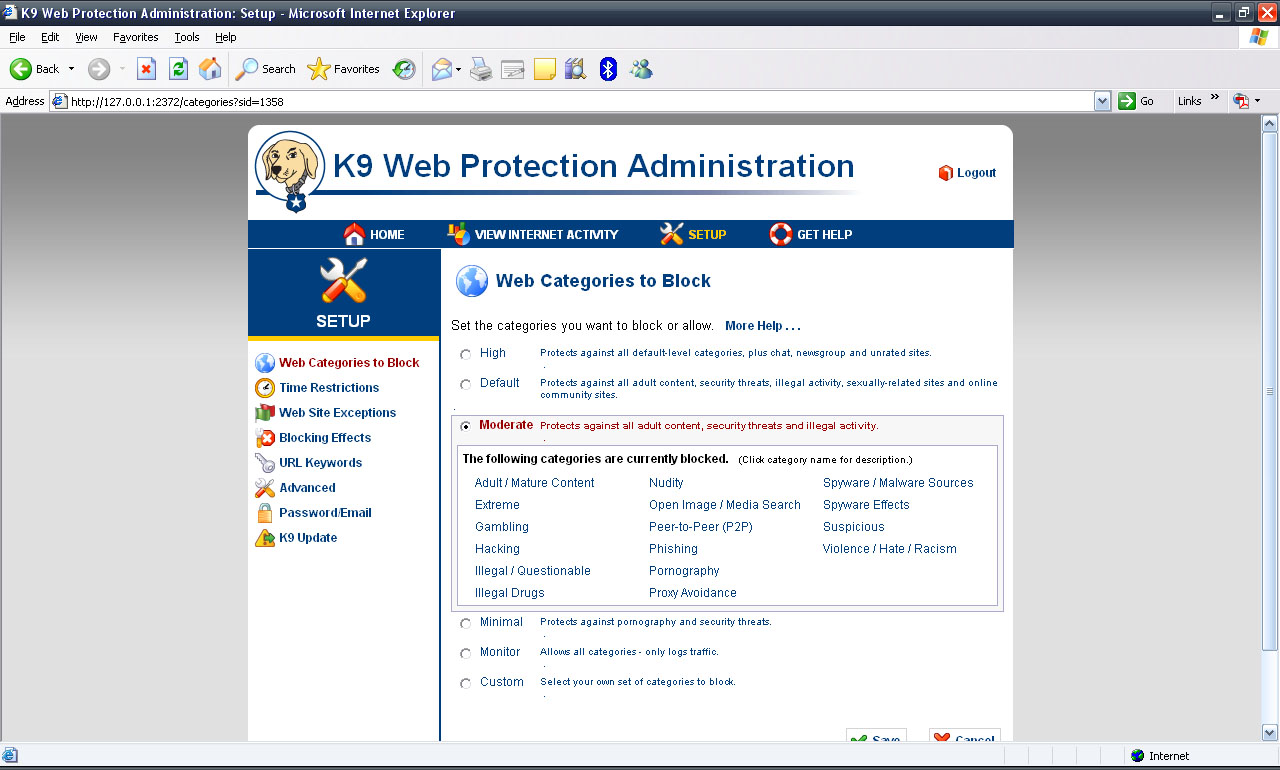 Once you have set it up the way that you want it you can sit back a relax and now you can see what your kids are looking at on the Internet at the tips of you fingers.