How To Do A Repair Install Of Windows XP
You may need to do a repair install of Windows XP if your computer has been infected with a virus that has broken certain parts of Windows or if you have changed some of your hardware. This can be a very useful tool for such instances and usually will work about 90% of the time. This will not erase any of your programs or data, it will only repair your Windows installation. The first thing that you will need to do it to make sure that your computer is set to boot from a CD, for instructions on how to do this you can go to the Installing Your Operating System section and see the instructions for configuring your computers BIOS. If your computer is already set this way then you can proceed. To get started you will need a Windows XP CD, this should have come with your computer. If you do not have one you may be able to contact your computer manufacture to obtain a replacement.
Once your Windows XP CD is inserted you can turn on your computer. You should see a screen that says "Press any key to boot from CD" Press any key and let it load. You will see a Windows XP welcome screen, you will need to press "Enter"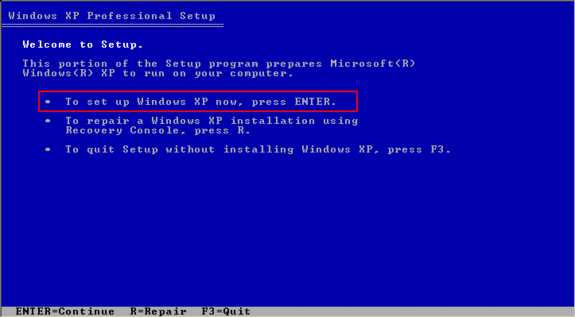 You will then see a screen asking you to accept the licence agreement. Press F8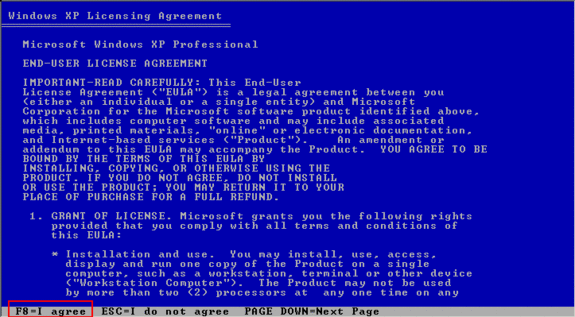 It will then search for previous versions of Windows, it should find your version of windows as shown below.
Press R to begin the repair install. You will see Windows deleting files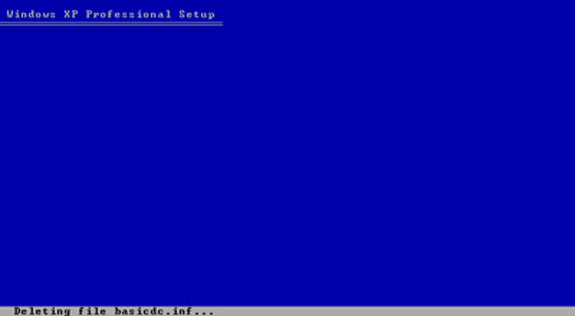 You will then see Windows copying files.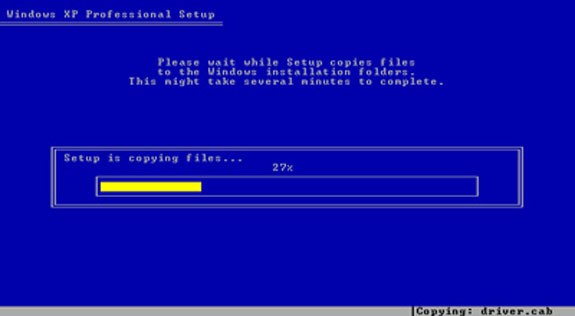 You will then see a screen asking for your name. You should be able to just leave the fields as they are and press next.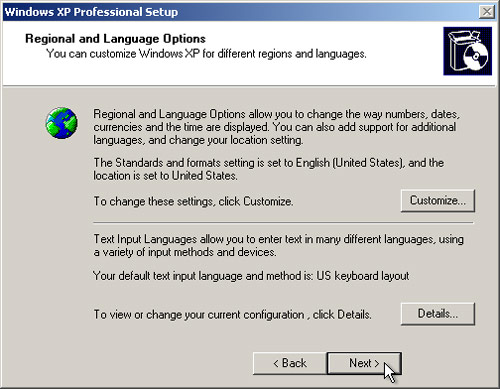 You may be asked for your CD key so keep it handy. Once the computer reboots your repair should be complete.